CHARACTER LUMBER & INTERIOR FINISHES
ARCHITECTURAL HARVEST (AH) SERIES is an industrial processor of sustainably harvested, authentic-character, gleaned rustic and reclaimed wood species. The hardwood lumber in our AH warehouses is first refurbished, then kiln-dried and curated as 8/4, 6/4 and 4/4 stock, from which we fabricate heritage wall cladding and wide-plank hardwood flooring. We now also feature Thermally Modified Wood cladding products, which carry an Exterior Class-1 Durability rating. All are ideal for Restaurants, Retail and Residential uses.
AH SERIES Brindle Gray Shiplap

AH SERIES Rustic Poplar Shiplap

AH SERIES Siding/Cladding


AH SERIES Wide-Plank SOLID & ENGINEERED Flooring
Solid Wide-Plank Flooring
Engineered Wide-Plank Flooring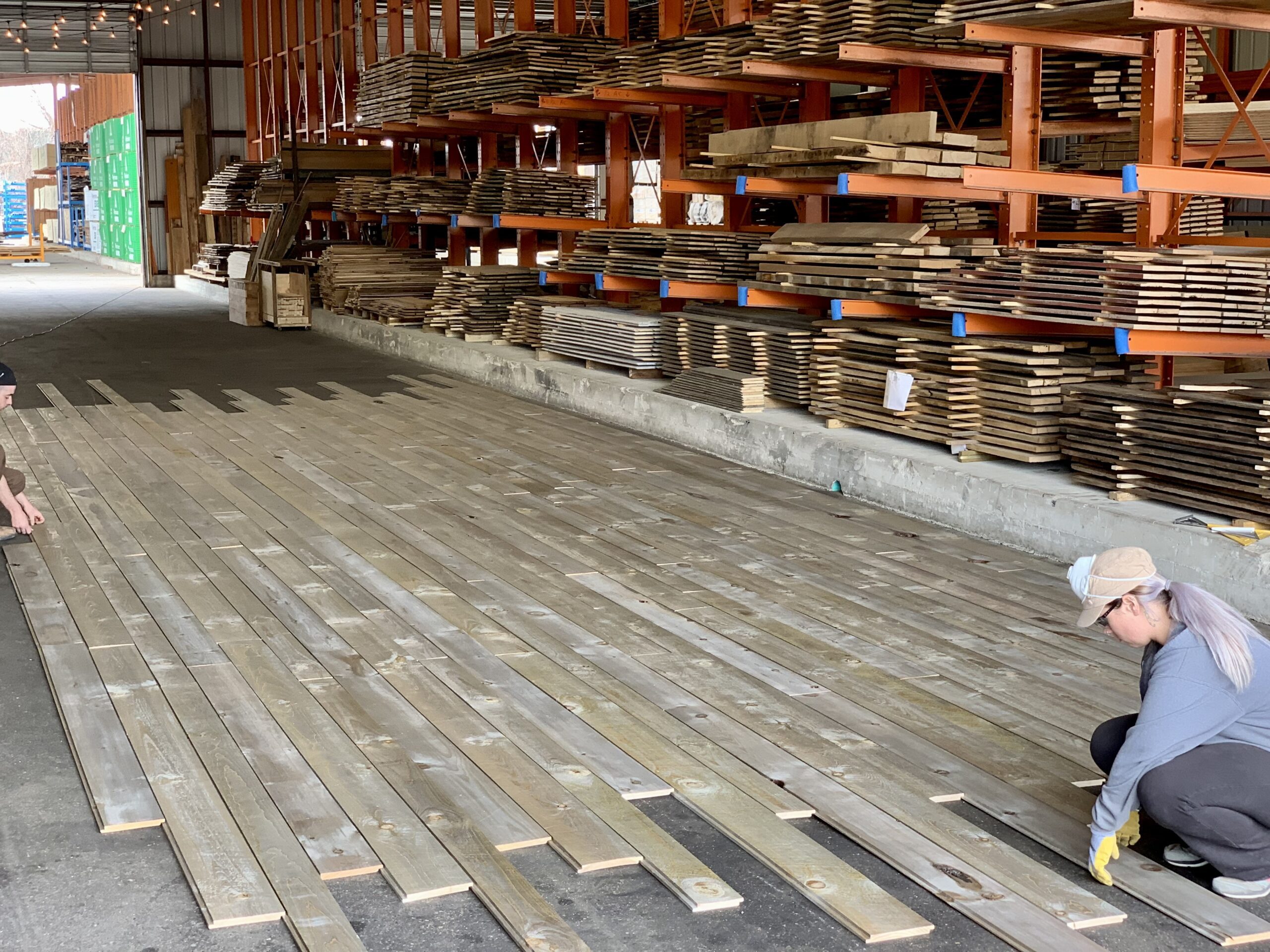 Intimacy and Authenticity with Modern, Clean Lines
Species
Gleaned Rustic Eastern White Pine, Stained & Sealed
Presentation
Brindle gray with an elegant, modern-rustic appearance
Texture
Choice of Fine-Brush or Circle Sawn
Installation
Swiftly and easily and transforms a space in minutes
Edge Profile
Shiplap – Contractor install-friendly
Dimensions
5" and 7" widths – ¾" finished thickness
Lengths
Random Lengths, minimum of 8' up to 16'
Spaces
Ideal for large and small space
Natural Tones with a Softer Appearance than Typical Pine Cladding
Species
Original Face Rustic Poplar
Presentation
Authentic, natural wood tones with softer wood-grain appearance
Texture
Original Face, but surface is softened, friendly to the touch
Installation
Fastened to furring strips, install-friendly
Edge Profile
Shiplap or T&G – Best by Contractor
Spaces
Ideal for large and small space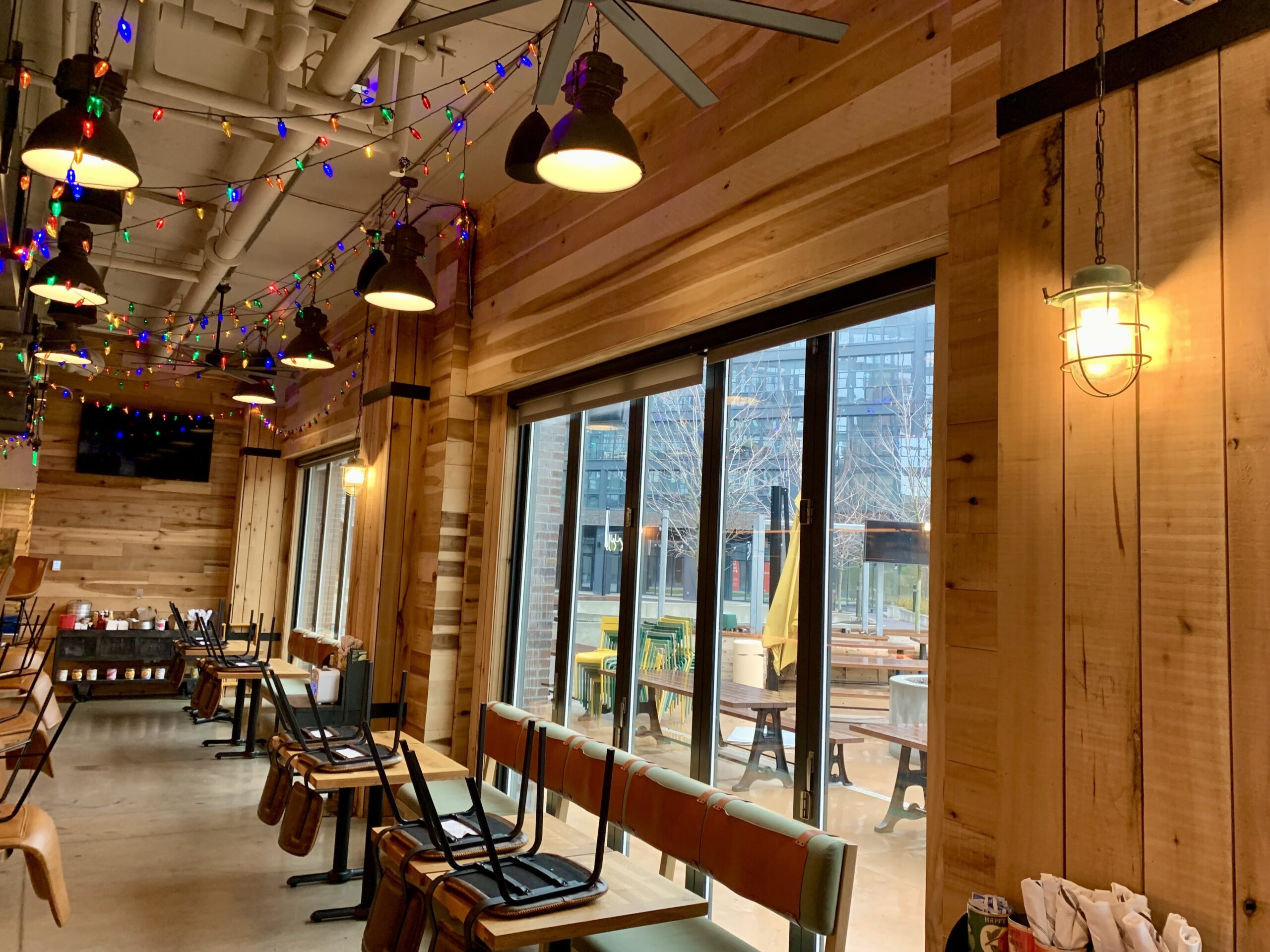 Clad your exterior walls with the natural beauty of solid wood; strong, durable, 100% chemical-free, and easy-to-install with any one of five (5) different options in our AH Series Thermal Cladding line.  Distinctive, decades of rot resistance, less expensive, and more eco-friendly than tropical rainforest hardwoods.  TMT Cladding holds an 
Exterior Class-1 (25+ years) Durability
 rating.  
(FOR MORE ABOUT TMT CLICK HERE)
Species
North American Ash, Red Oak, Clear or Knotty Pine, and Spruce temperate forest species
Presentation
Depth & Beauty with a Deep Rich Color – 100% Real Wood – Rare in Outdoor Cladding
Texture
Original Face, but surface is softened, friendly to the touch
Installation
Fastened to furring strips (over rain barrier in exterior applications), install-friendly
Edge Profile
All 4-sides T&G, End-Matched, Fast Install, Strong and Durable
Dimensions
Available in 1×4, 1×6 and 1×8, installation-ready
Lengths
Random 5' to 10' lengths, all end-matched T&G
Spaces
All exterior commercial spaces, multi-family cladding, outdoor living spaces
SOLID WIDE-PLANK FLOORING
Rare — Sawmill Direct Pricing for in 8" and 10" Wide White Oak Rift/Quartered
Species
Rift/Quarter-Sawn White Oak
Presentation
Best-in-Class White Oak Grain, beautiful figuring and character
Texture
Always fabricated UNFINISHED, sanded, ready-for-finish
Installation
Standard installation for T&G flooring, recommend finish-in-place by Professional
Dimensions
We only make Wide-Plank – We are known for 8" and 10" Widths, ¾" finished thickness, 4mm Solid White Oak Layer
Lengths
Long lengths available, typical average is 5-10'
Spaces
Upscale venue spaces, Great Rooms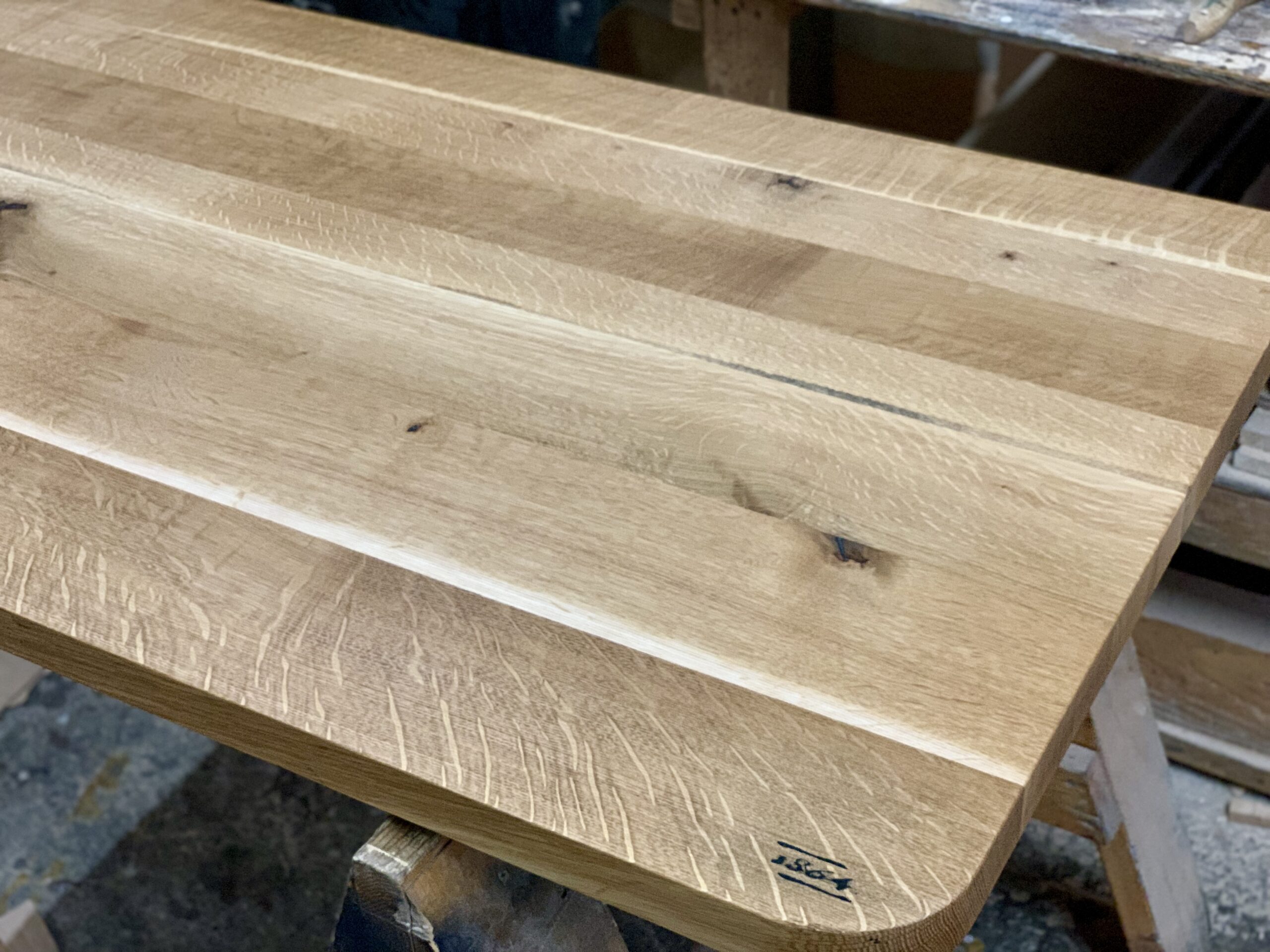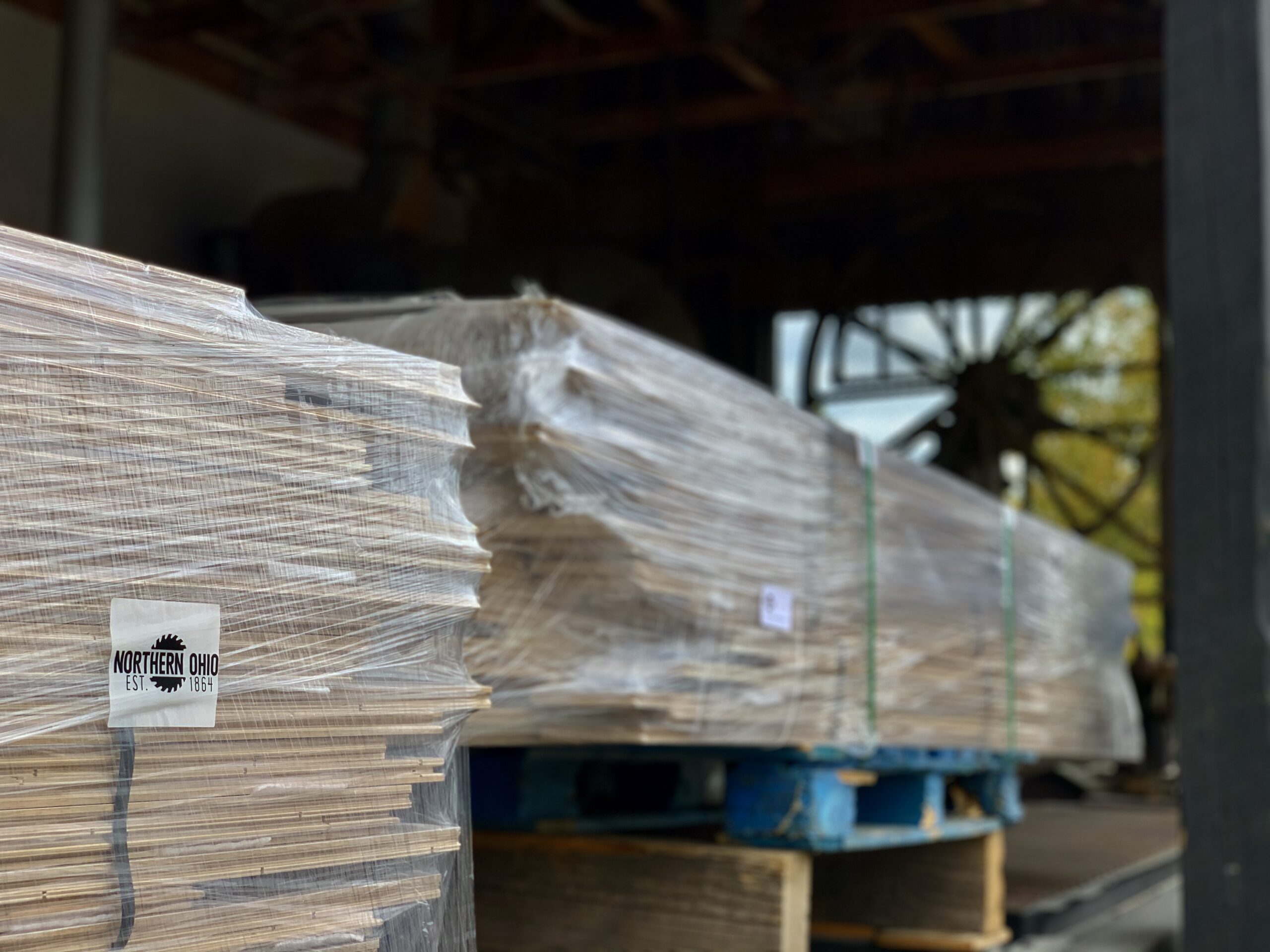 ENGINEERED WIDE-PLANK FLOORING
Rare — Sawmill Direct Pricing for in 8" and 10" Wide White Oak Rift/Quartered
Species
Rift/Quarter-Sawn White Oak
Presentation
Best-in-Class White Oak Grain, beautiful figuring and character
Texture
Always fabricated UNFINISHED. Sanded, ready-for-finish. Recommend finish-in-place by Professional
Installation
Standard installation for T&G flooring, recommend finish-in-place by Professional
Dimensions
We only make Wide-Plank – we are known for 8" and 10" widths, ¾" finished thickness, 4mm Solid White Oak Wear Layer on Engineered Product
Lengths
Long lengths available, typical average is 5-10'
Spaces
Upscale venue spaces, Great Rooms